Patriot's Day at King's Dominion
Naval District Washington presents
Patriots Day at Kings Dominion
Sunday, Sept. 10
Kings Dominion will be open exclusively for military members, DoD civilians, contractors, their family and friends!
Purchase tickets online at www.KingsDominion.com/save.
Username and password are KDPATRIOTSDAY.
Parking is free!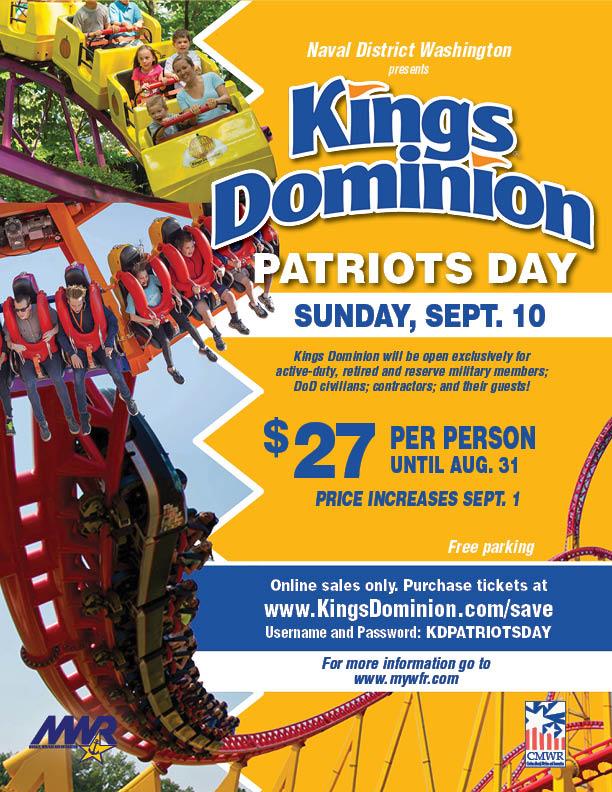 Please click on the logo below for great deals!
Neither the Department of the Navy nor the DoD endorses any company sponsor or their products or services.